Tracks Installation Machines
This stationary linear plant allows you to realize all the tasks needed between the delivery of your raw rail up to the shipping of your final rail that will be installed as tracks. On the length of your plant, you can put several stations (each with a different technological equipment) such as: rail brushing station, rail cutting station, rail grinding station, rail re-profiling station, rail straightening station and rail welding station.
The main advantage since it is a modular plant is that each station can work independently and/or in coordination according to your needs.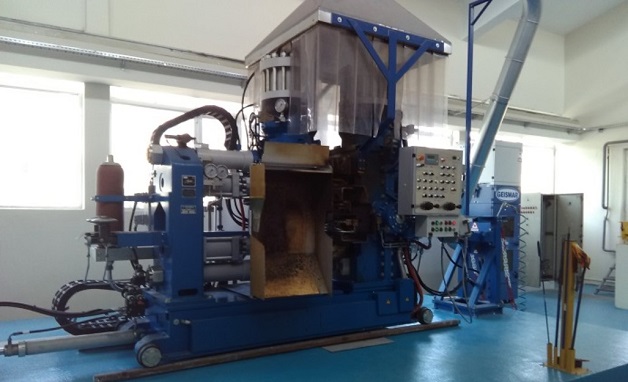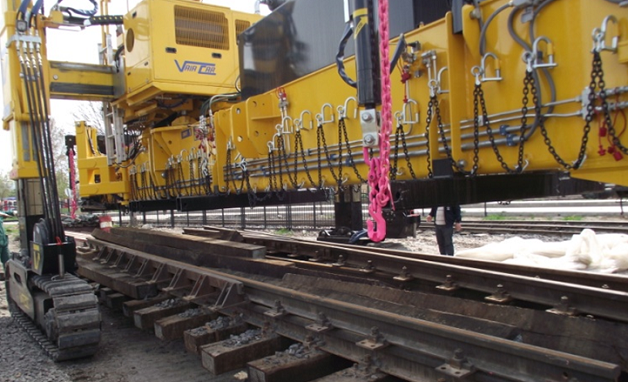 The Track Laying Machine can allow you to achieve a very fast laying time for the installation of your tracks, sleepers and turnouts. It is much faster and economically more profitable to invest in such mechanized machine rather than doing it with standard equipment and personnel. The work achieved through this laying method is as well of better quality.
In accordance with your needs, you can either choose a new track laying machine or a track renewal laying machine. Both of them can be modular with capacity and speed variable, as well as different machine conception.
Modular Loading Platform Vehicle
The Modular Loading Platform Vehicle allows you to transport more materials when doing tracks installation. Its length as well as its on-board equipment is entirely customizable. Its primary material transport purpose makes it a very versatile vehicle which can be used as well for jobs other than tracks installation.
Generally equipped with on-board crane(s) and a cabin on each end, it reduces the number of machines required in the working area, therefore reducing your costs and making a safer working environment.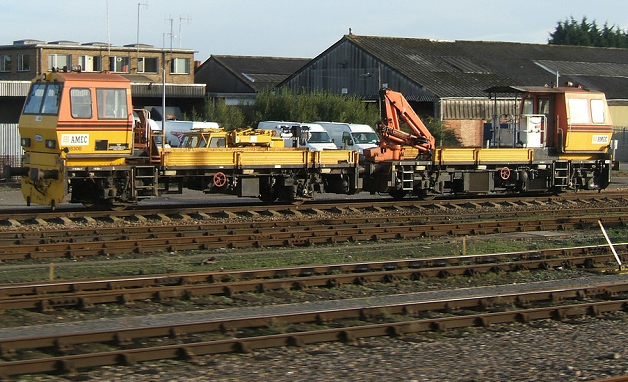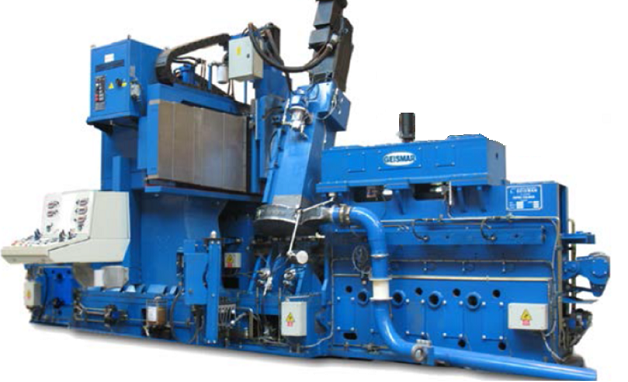 Scrap Rails Recycling Plant
The Scrap Rails Recycling Plant allows you do dispose of all your old rails and get new rails at the end of the process. It is as well a modular plant which is designed on which recycling steps you want to do or not do.
Rather than selling your old rails as metal scrap for a low price and then buy new rails at full price, investing in this type of plant brings you an important return of investment in a short term according to your company's size. The waste treatment being one of the most lucrative business in the world, the fact for your firm to gain from it can reduce efficiently your costs.