Workshop Railway Vehicles
The Rail/Road Shunter is a small vehicle able to pull rolling stock assets. According to your needs, it can be either an electrical or a diesel vehicle, and the pulling load can be designed for one or several rolling stock assets. Thanks to its design, the Rail/Road Shunter has a high mobility and it is easy to interchange road and rail mode. With its coupling system, the brake system of the rolling stock assets is connected to the shunter providing a safety during maneuver.
The Rail/Road Shunter can be used both inside depot or on outside tracks.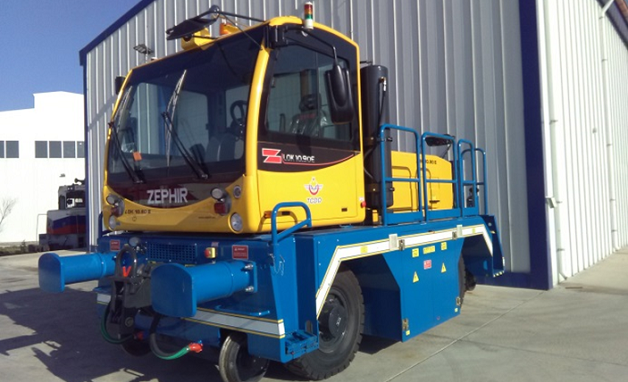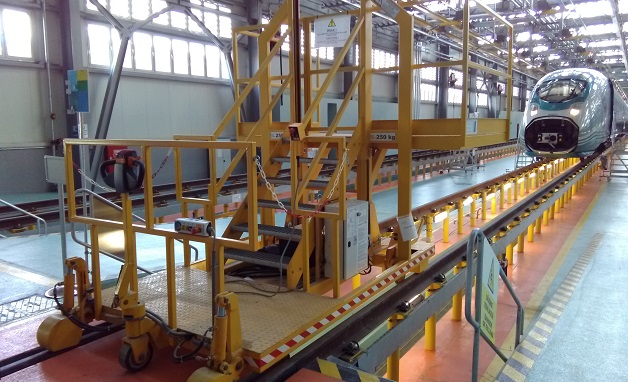 Mobile Front Train Working Platform
The Mobile Front Train Working Platform is used for maintenance and repairs to be made at the front of the trains. Its wheels allow the Mobile Front Train Working Platform to work as a rail/road equipment. The top of the platform coming on the train as a rubber part is cut with the train front profile making it able to come as close as possible in a safe working environment for the operator.
The design of the Mobile Front Train Working Platform can be adapted according to your needs and technical specification.
The Sand Refilling Vehicle is an electrical vehicle used for filling the sandboxes of electric trains. Thanks to its long hose ending with a sand filling gun, it is very easy to manipulate it.
The sand filling operation by gun is conducted at low speed to reduce dust and to improve flexible hose lifespan. Since the dust is also sucked by the system, the filling of the sandboxes is a very clean work.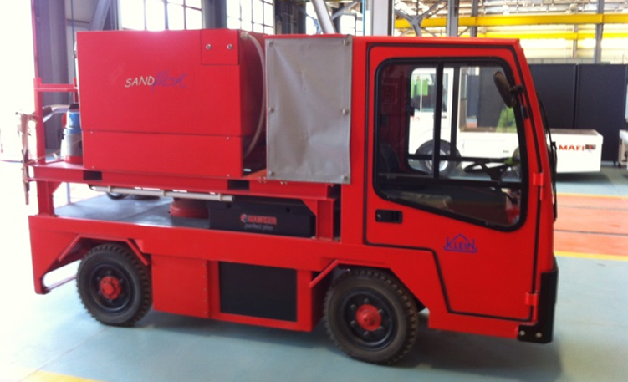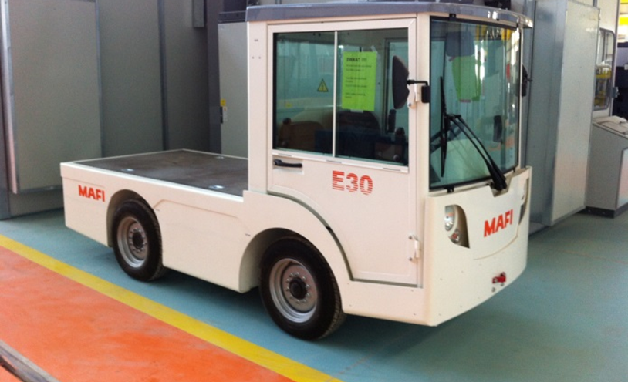 Mobile Electric Transport Truck
The Mobile Electric Transport Truck is a small electrical vehicle used as a multi-purpose vehicle intended for transportation of products and persons inside a workshop.